Are you thinking about becoming a dental assistant? Whether you're just entering the workforce or changing careers, navigating the path to certification can be overwhelming. The Dental Assistant Program at Medical Career & Technical College is designed to work with your busy schedule.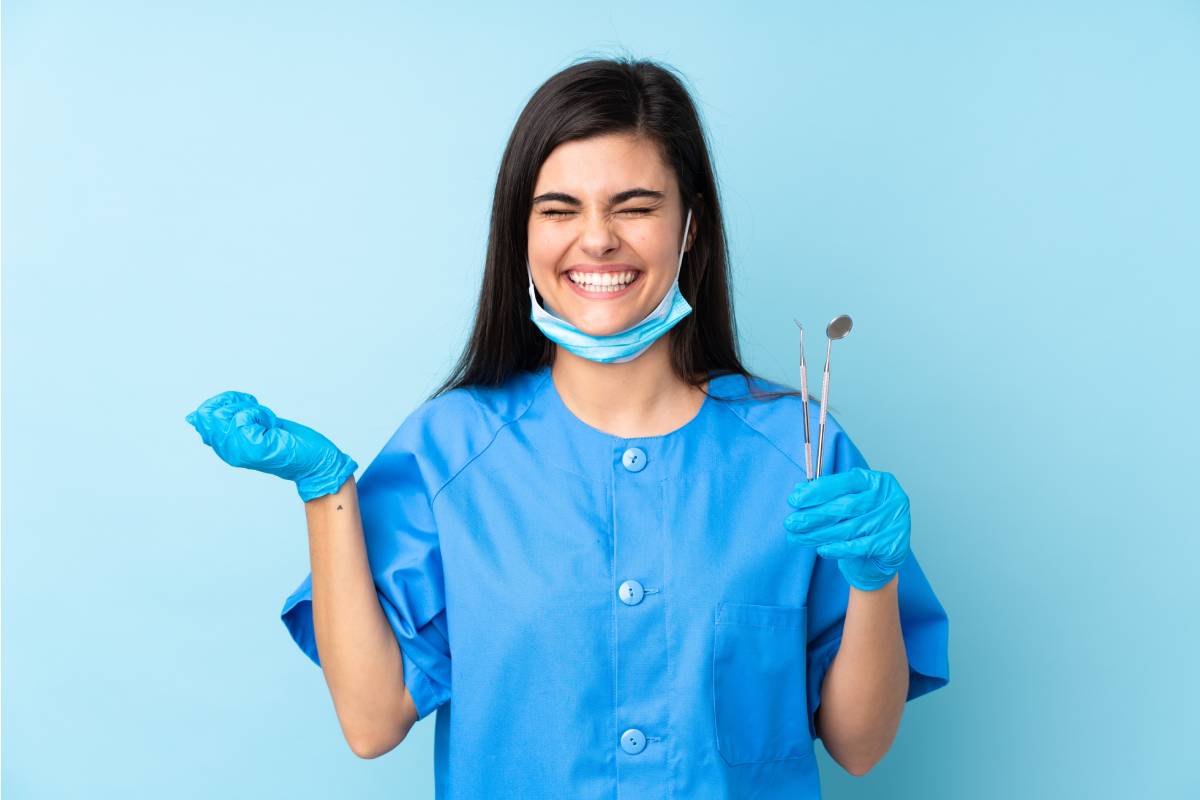 You can complete our Dental Assistant Program in just 36 weeks, and financial aid is available. Classes are held two days a week, one class at a time, from 9 am-4 pm, so you have time for other things while you work toward becoming a dental assistant. You will have the opportunity to complete an externship with EDDA (Expanded Dental Assistant Duties) that will give you the skills needed to place fillings.
Reasons to Become a Dental Assistant
With the ever-changing economic climate, working in a field with a solid future projection and positive outlook is essential. The U.S. The Bureau of Labor Statistics predicts job growth of 19% over the next four years. Several other reasons support your choice to become a dental assistant, including:
A positive work environment: If you're not keen to sit at a desk all day, a dental assistant job is perfect for you. Dental offices are clean and upbeat places to spend your working hours.
Your skills are needed everywhere: Dental offices are located in every city and town across the country. You can also work in a specialty office, such as an oral surgeon or orthodontist.
Excellent pay and benefits: Your salary will depend on where you live, but dental assistants in the state of Kentucky average approximately $19/ hour. Dental offices also offer health insurance, paid holiday time, and free or discounted dental care.
As a dental assistant, you are a vital dental team member. You will be responsible for a series of administrative and clinical tasks.
Administrative Tasks:
Answer phones and schedule appointments
Update patient records
Code and prepare insurance information
Clinical Tasks:
Prepare patients for procedures
Assist dentist with fillings and extractions
Clean up after procedures and sterilize instruments
We can teach you the technical skills required to be a dental assistant, but some innate talents will help you better perform the job.
Strong interpersonal skills are a must. You will often encounter patients who are fearful of dental procedures, and your empathy will make a big difference in their experience.
Active listening is another essential skill to have. You must be able to follow detailed instructions and communicate well with the rest of the dental team.
Professionalism and willingness to continue education will also help to further your career.
A positive attitude is also an asset as a dental assistant. Think of a time when you were uncomfortable or in pain and how the mood of the medical professional affected you. Your positivity will help your patients feel more relaxed, making them more likely to return for ongoing dental care.
The faculty and staff at Medical Career & Technical College recognize the commitment it takes to learn the skills necessary for a new career, and we are here to support you every step of the way. We offer lifetime career services to help ensure our graduates remain successful in their fields. Contact us today to start building a better future. We are pleased to serve the residents of Central KY. Our main campus is Richmond, with satellite education centers in Danville and Lexington, KY.