Are you looking for an exciting, fast-paced career with an excellent beginning salary and opportunities for continuing growth? The Medical Assistant Certification program at Medical Career & Technical College may be what you're looking for.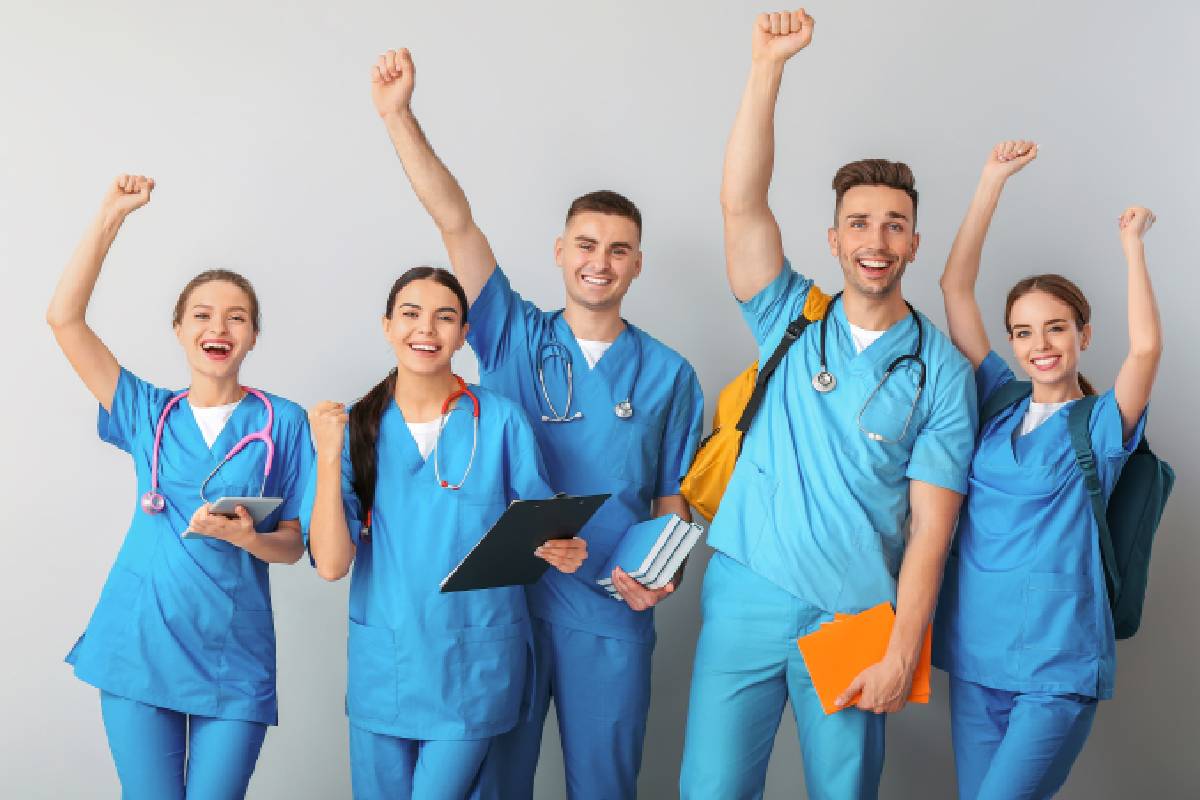 Why Become a Medical Assistant?
People choose to pursue certification as a medical assistant for various reasons. You'll have the opportunity to help others and advance within the medical field. The demand for medical assistants has grown as our entire population ages and as doctors see larger numbers of patients. The position has a low turnover rate, which indicates significant job satisfaction. This satisfaction is due, in part, to a higher average starting salary. If you enjoy staying busy, medical assisting if for you. You will be active a large portion of each workday. Every city in the country has healthcare facilities, so you will never have difficulty finding a job, no matter where you choose to live.
You will receive training to perform a vast number of tasks covering both clinical and administrative responsibilities. Your specific duties will vary depending on the type of practice where you work, but may include the following:
Taking the patient medical history
Preparing patients for examinations
Providing instructions for medications to patients
Wound care and changing dressings
Phlebotomy
Using various computer applications
Answering phones and updating patient records
Coding and filling out insurance information
Greeting patients
Scheduling appointments
Our medical assistant certification program is 54 weeks long, requiring 912 hours – including a 240 hour externship. The medical assistant program has approval from the American Association of Medical Assistants (AAMA). We understand that our students all live busy lives, and that's why our medical assistant program requires only two days of your week from 9am-4pm.
Registration
Labs & Supplies
Program
Graduation
Academic services
Textbooks
Certification exam
Lifetime career support
Beyond education, there are skills that will help you to excel as a medical assistant. You should be a people person and be able to communicate clearly and listen well. Other skills that will help you in your medical assisting career include:
Organization and Time Management: Your days will be full, so exceptional time management and organization are key to ensure you'll complete a day's tasks.
Flexibility: You never know when an emergency will occur. You must be able to move quickly and pick up where you left off at a later time.
Attention to detail: The well-being of patients is in your hands, so being detail-oriented is a must.
Active listening and communication: You will be interacting with doctors, patients, peers, and insurance companies.
Following directions and standard procedures: Medical assisting is not a job where excess creativity is encouraged – though there is some room to personalize your care. Standard protocols are in place to ensure the safety of both healthcare staff and patients, and it is vital that these procedures be followed.
Are you ready to start your medical assistant certification with us? Our faculty & staff are among the best in their fields and are committed to helping you be successful. Past graduates share their stories to help inspire those just starting on their journey. Contact us today to begin your medical assistant certification. Our primary campus is in Richmond, KY, with satellite locations in Danville and Lexington, KY.